People to Places will always be eternally grateful to our wonderful volunteers because without them, we would not be able to do what we do. We deliver Dial A Ride, Community Transport, Trips & Shopmobility services that our members rely on. In addition to our volunteer drivers, office staff and IT wizards, our Trustees are an integral part of our volunteer force. We would like to take this opportunity to introduce a few new faces from our Board.
Meet Our New Trustees
Trustees form a central part of any charities governance. They advise senior staff, help to form and shape policy and are responsible for the financial health of the organisation. It can sometimes be a bit of an uphill struggle to make a small community transport charity an appealing prospect for people's free time but, and it's a big one, volunteers see what a difference our services make to our members. Services users can live their lives independently, facilitating a sense of freedom and companionship to those who may suffer from loneliness and isolation. They see firsthand how important our work is and how important they are in delivering it.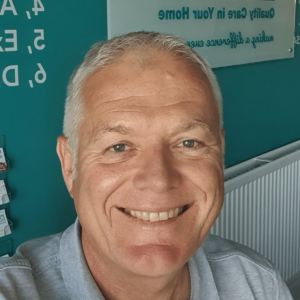 From left-right: Jane Basley, Scott Macrae and Charlie Dixon
Our Trustees are a caring and dedicated bunch, who give their all to every aspect of People to Places. Gill Godbold has been our Chair of Trustees for 4 years and a Trustee since 2009. We are incredibly grateful for her strength, enthusiasm and problem solving capabilities during her time as Chair. Gill will continue to serve as a Trustee boosted by cuddle grandparent duties after welcoming her first grandchild last year.
Chair of Trustees
Settling into the Mastermind chair, we are delighted to welcome Jane Basley. After a long career in corporate HR Jane changed paths to start her own business, Bodymanoeuvres, which is dedicated to helping people stay active as they get older, facilitating better physical health and mental wellbeing. Jane's attitude and expertise make her a great choice for the role of Chair of Trustees and we look forward to working with her as we explore all the opportunities open to People to Places and Shopmobility in the future.
Safeguarding
Scott Macrae joined our board last year and has taken over the role of Safeguarding Trustee from the wonderful Pam Proctor. Pam retired from this role in October, having been involved with the charity since its inception in 1989. As the Managing Director of Right at Home Maidenhead, Scott is familiar with the issues surround mobility and old age. Scott wants to help People to Places tackle the duel challenges of loneliness and isolation.
Community
Charlie Dixon is currently working as a Senior Project Manager for the charity Transitions UK. They support young people in danger of exploitation and offending. Charlie has also worked as a teacher and choreographer, specialising in creative dance for young people with special needs. Understanding the importance of independence and community at any age, Charlie is bringing her knowledge and skills of the charity sector to support People to Places and we look forward to working with her.
Join Us
We have a number of opportunities to volunteer with People to Places. If you would like to join us or just have some queries or questions please visit our website for full details. Don't forget to follow us on Facebook for the latest updates and events.